SELMA PAUL Certified Appraiser of Personal Property
As a certified appraiser in business since 2002, Selma provides authoritative USPAP compliant appraisals based on objective evaluation of your personal property. Being completely independent from auction houses, galleries, and insurance companies ensures that her appraisals are free from conflicting interests. Holding Certified membership in the International Society of Appraisers, ensures you that her report methodology and ethics are of the highest standard in the industry.
PERSONAL PROPERTY APPRAISALS
Fine Art Collections
Jewelry
Oriental Rugs
Medical Artifacts
Antique to Modern Furniture
Pianos
Silver
Crystal
Collectibles
General Residential Contents
Museum Collections
Historical Artifacts
BROKERAGE OPTIONS PROVIDED
Selma Paul offers her clients comprehensive, personalized asset management, including consultation, appraisal, brokerage, and liquidation services.
Direct sale to buyer when possible
Gold & Silver refinement 
Estate Sale referrals to the best companies in the business
Auction referrals to the house who will act in your best interest
WHY DO YOU NEED A CERTIFIED APPRAISER?
Insurance
• Coverage
• Damage or Loss Claims
Equitable Distribution
• Estate Division Among Heirs
• Dissolution of Marriage
Tax Issues
• Bankruptcy
• Charitable Contribution
• Probate or Estate Taxes
Consultation
• Acquisitions & Sales Advice
• Estate Planning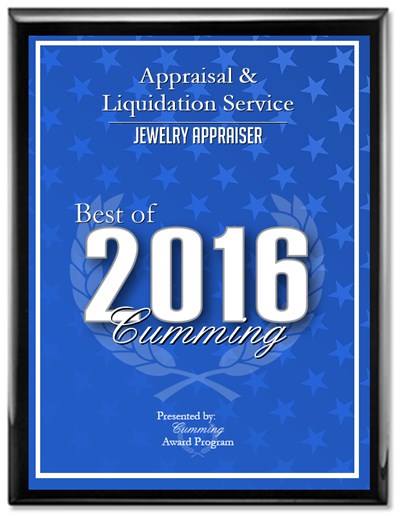 AWARDED BEST JEWELRY APPRAISER (APPRAISAL AND LIQUIDATIONS SERVICE) IN 2016 BY CUMMING AWARD PROGRAM
CALL TO REQUEST THE EXPERT ASSISTANCE OF A CERTIFIED, UNBIASED, AND ETHICAL APPRAISER